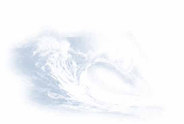 对大会特邀报告的一些说明



1. Duration and format of oral presentations

• Each presentation is 40 minutes, including 5 minutes for questions at the end.
• All presentations are given in Chinese.

2. Format of abstracts

•The abstract must be written in both Chinese and English. The length of the abstract should be 300 to 500 words long (based on the English version).
•The Chinese abstract should go before the English one.
•All authors and their affiliations should be listed (see an example below).

3. About the book chapter

• As an invited overseas speaker, you are expected to contribute a chapter to the book, Lectures in Modern Ecology (7th), a part of the ISOMES book series. The book will be published by Higher Education Press, Beijing.
• The chapter can be either in Chinese or English (new rules).
• The total length of a chapter (including figures and tables) usually should not exceed 40 manuscript pages (double-spaced, 12-point font).

Sample Abstract

空间分析方法在景观生态学中的应用
李哈滨 1 邬建国 2
1 美国农业部林务局南部研究中心
2 美国亚利桑那州立大学生命科学学院和全球可持续性科学研究所
摘要
景观生态学的新理论,新概念,新方法层出不穷,为大尺度和多尺度生态学研究,自然资源管理和生物保护作出了重要贡献。景观生态学的最大贡献在于它为生态学的理论发展和实际应用提供了新的空间思维方法和研究途径。然而,景观生态学的进一步发展和完善需要我们不断地对其核心理论,概念,方法进行不断的反思,存优去纰,不断创新。景观生态学的一个核心研究方法是空间分析,旨在建立生态过程与景观格局之间的关系,从而为景观预测,管理,和监测提供必需的方法和手段。在此,我们将以空间格局分析为焦点,对其理论基础作较为系统的讨论,并对其在应用中所面临的重要挑战及存在的问题作一扼要的阐述。我们认为,空间格局分析的有效应用必须有理论指导,同时要求景观生态学学者对所使用方法的假设,用途,及局限性有详尽的了解。现代科学以理论和方法的多元性为特征,这就要求科学家知识广博,精益求精。学术严谨性对年轻科学领域的发展尤其重要。因此,我们还将列举几种与景观生态学研究方法论有关的具体问题,与大家商榷,以促进我国景观生态学的长足而健康的发展。

Abstract

Application of spatial pattern analysis in landscape ecology
Harbin Li 1 and Jianguo Wu 2

1 USDA Forest Service Southern Research Station, Center for Forested Wetlands Research, 2730 Savannah Highway, Charleston, SC 29414, USA

2 School of Life Sciences & Global Institute of Sustainability, Arizona State University, P.O. Box 874501, Tempe, AZ 85287, USA



New theory, concepts, and methods in landscape ecology have been developed rapidly in recent decades, making significant contributions to large-scale and multi-scale ecological studies as well as resource management and nature conservation. One of the most important contributions of landscape ecology to the development of ecological theory and applications has been the new conceptual framework and research approaches it provides. However, the further development and maturation of landscape ecology require continuous reexamination and improvements of its key theory, concepts, methodologies. One such key methodology in landscape ecology is spatial pattern analysis, aiming to establish pattern-process relationships and thus provide methods and tools for understanding, monitoring and managing landscapes. In this chapter, we will discuss the theoretical foundation of spatial pattern analysis and a series of challenges and problems in its applications. We believe that effective use of landscape pattern analysis must be guided by proper theory, and in the same time landscape ecologists need to be familiar with the assumptions, usefulness, and limitations of various methods of pattern analysis. In addition, modern sciences are characterized by pluralism in theory and methodology, and this requires that modern scientists be broadly knowledgeable and rigorous in what they do. It is very important to develop clear and precise concepts and methodology for young sciences such as landscape ecology. Thus, we will also discuss a series of specific methodological issues commonly found in the current Chinese literature, and provide guides for the proper use of spatial pattern analysis and healthy development of landscape ecology in China.